Leane Bosquet – Employer Engagement Advisor
Leane is an optimistic and upbeat person who believes that nothing is impossible, the word itself even say – I'm possible! Leane enjoys all things green and growing as well as creative activities like string art and writing. Leane recently joined us as our new Employer Engagement Advisor who has years of experience working at DWP where she thrived when supporting and motivating her customers to seek and sustain work. She is extremely passionate about fairness in the workplace after spending 3 years as a union rep fighting for justice and workers rites. Leane is a caring and compassionate member of staff who prides herself in putting her teams' wellbeing and happiness at the top of her agenda. She is a family-oriented person who cares greatly about creating a safe and fair society where all children can succeed.
Lee Bagley – Preparing for Adulthood Co-Ordinator
Lee is our Preparing for Adulthood Co-Ordinator. She has worked for West lea School for 21 years and held different roles at the school during that time. Lee is key in delivering West Lea Schools careers programme, she co-ordinates the Independent Travel Training Service to all Enfield residents, not just students at West Lea and she also runs our holiday play-scheme on the side.
She is incredibly passionate about her role which centres around supporting students to achieve the preparing for adulthood outcomes which are employment, good health, independent living and friends, relationships and community. She wants all students to be able to travel independently on public transport by the time they leave school so that they be part of society, access community services and also have access to the same opportunities as their peers when they grow older.
Carline Ikoroha – Senior Job Coach
Carline is our, Senior Job Coach on the Supported Internship and also looks after our support service for graduate Interns who are in employment.
Carline hs been at West Lea since 2018 and she loves what she does. Very much the Mother of the group,  Carline put's everyone's wellbeing at the forefront of her mind, colleagues and Interns alike.  Carline sees her role as being to support, guide and encourage the Supported Internship Team and post-employment team to grow and develop,  along with our interns. She also puts a lot of her time and energy into supporting parents & carers of our young people and helps provide advice and guidance to employer partners to help them grow in confidence when supporting our young people.
Recently 'Highly Commended' as BASE UK practitioner of the year, her philosophy is to see people as people, and to place any disability or special educational needs as secondary. She believes there are so many layers of talents and skills our young people can offer, and once they are given the right opportunity  to demonstrate these in a working environment. Carline has high aspirations for everyone, is passionate about seeing our Interns flourish and pushes them to develop greater independence in all aspects of their life.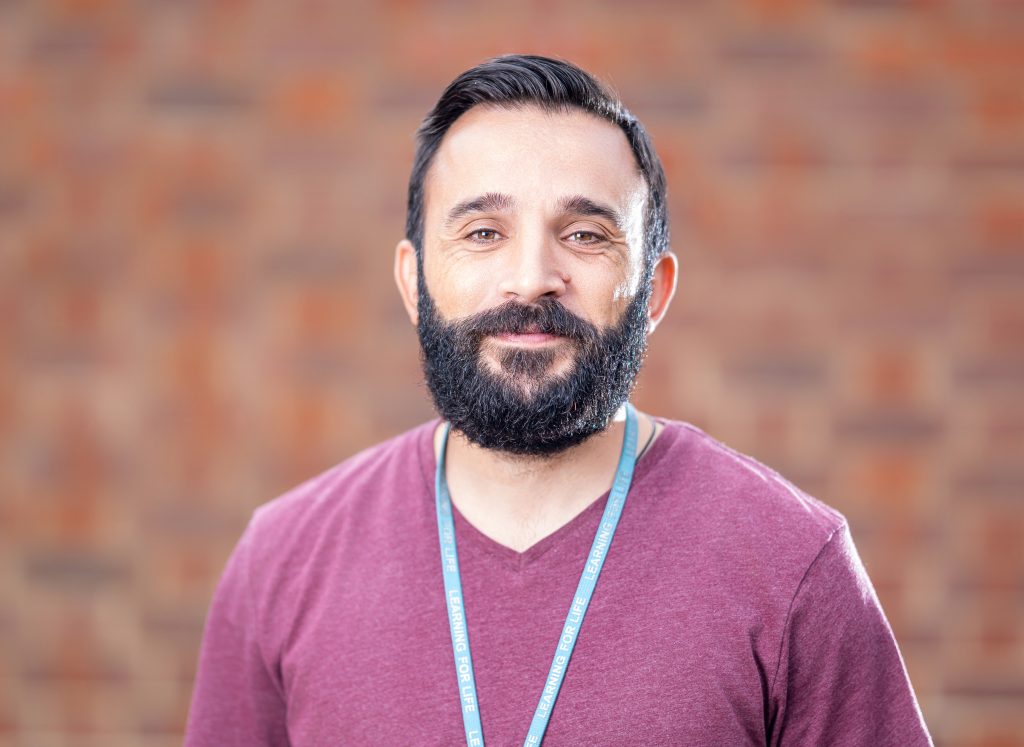 Prior to joining West Lea Pani has worked in the Health & Social Care industry since 2007. He has now worked for West Lea School on two separate occasions.  His first spell was in 2011 as a Teaching Assistant. He then returned to West Lea as a HLTA in December 2019. In early 2022, Pani made the transition to Job Coach.
Pani sees West Lea as a family. His favourite saying is 'The strength of the team is each individual member and the strength of each member is the team'. Pani strongly believes that everyone has a purpose in life, a gift or special talent to give to others, it's just about finding them the right opportunity for them to develop and grow.  He feels that Education is incredibly important, however, when it's done in the classroom, it doesn't always provide the practical knowledge and insight and Pani sees the Internship Programme as a vehicle to independence. He firmly believes in the Internship Programme and sees it as a unique opportunity for young people to fulfil their potential with the right training and support. What the young person will become is far more important that what they will get.
In his spare time, Pani works as a football coach and has proudly recently won the East Herts under 18's Premier League with his under 17 team.
Pani enjoys spending his free time surrounded by his family and friends and enjoys eating good food.
Karen Burrows – Job Coach
Karen is a Job Coach on the Supported Internship and is also a Mental Health First Aider. Karen has been working on the Supported Internship Programme since 2018. Prior to this she worked for the Shaw Trust, a charity supporting people with disabilities to find work. Karen passionately believes that everyone deserves a chance. She gets great pleasure seeing our young people grow in confidence, learn new skills and gain independence in their chosen line of work during their time on the Supported Internship. Karen's role involves going  into the work place with the interns supporting them to learn the specific tasks associated with their job using techniques like Systematic Instruction to help Interns learn the practical skills and working hard to make sure all of her Interns integrate socially into the workplace. In Karen's spare time she enjoys Encaustic Art. She also used to play a Bowed Psaltery (google it!) and an Omnichord which she taught herself to play.
Kris has been helping people throughout his career and first started working in education as a teaching assistant, working in a pupil referral unit. Kris then worked at a school in Peckham for young people with social, emotion and mental health needs, first as a Teaching Assistant and later as a classroom Teacher, teaching PSHE and Humanities. Kris joined West Lea School as a year 11 Teacher, but joined the Supported Internship not long after. It has been in his role as a Job Coach that Kris has really been able to have his desired impact on the lives and outcomes of young people with SEN and Autism.  Kris feels that people with SEN and Autism are overlooked when it comes to the opportunity to have things we all take for granted. He really enjoys the challenge of finding them new opportunities and championing what he feels is a marginalised group in society and feels that the Supported Internship is the perfect platform to really have the biggest possible impact on the lives of young people with additional needs.

Kris' proudest achievement to date has to be getting a graduate Intern a job as a road sweeper. Initially his Intern struggled to tie a simple knot in a bin liner and had a steep learning curve when it came to learning about, and using a range of new tools. This was a young man who was particularly far from the job market when he joined and his parents had a number of anxieties and reservations about how successful the Intern would be. However, by the end of the year the young man had not only learnt all the relevant new skills but had made huge personal improvements at home. He was now preparing all of his work clothes, packed lunch and PPE the night before and had grown massively in stature. 
Kris hopes to continue to open up avenues of opportunity for young people with additional needs.  Given the different settings that Kris has worked in, Kris says that he has never seen the level of understanding, good intent and dedication by a body of staff that he has witnessed at West Lea and he is excited to continue to be able to make massive changes to a lot of lives.
Marvin Ikoroha – Job Coach
Marvin is a, vibrant character who is determined to succeed in everything that he takes part in, he takes most enjoyment out of having a laugh with others and is always upbeat, bubbly and bringing a smile to someone's face. 
Marvin has always stated that his main motivation for his work is being able to give back. He loves being able to help others and seeing them flourish. For him, being able to provide opportunities for young people in society who are judged before they are even spoken with, just gives him that extra drive to help them succeed. Moreover, Marvin feels that being at West Lea School allows him to do all of that. And here on our Supported Internship team, we have the platform, the courage and the belief to make great things happen! 
Marvin has supported a number of young people to achieve and sustain their jobs, he has also helped a lot of young people through difficult times in their lives but he feels that he biggest accomplishment is yet to come.
Tori Tripp - Job Coach and Youth Mental Health First Aider
I am part of the Job Coaching Team. We provide support to our young people in the workplace. Our support  can include teaching Interns to complete tasks using a method called TSI (Training in Systematic Instruction),  creating resources in the form of task lists, reminders, visual supports and more. We also work with the employer to ensure they are aware and understand the interns strengths and needs so we can identify successful roles for them and put reasonable adjustments in place to ensure the young person can carry out their work without barriers.
I am a big believer in Equity and Diversity. Everyone should have access to the same opportunities; however, some people may require more support to succeed within that opportunity. The Supported Internship for me is exciting to be a part of because it helps tackle the issue of a lack of opportunity for young people with SEND to prove themselves in work. I thoroughly enjoy supporting our Interns into the world of work, it is so rewarding to watch their independence and confidence flourish whilst with us. West Lea has always been a special place for me and I'm really proud to work for an organisation that really goes above and beyond in supporting young people with SEND to continuously break down barriers and ensure their students have skills to support them for life not just whilst they are in education.
Jon is the newest addition to the Supported Internship Programme and is thrilled to be a part of the family. He started his journey with West Lea in 2019, where he worked as a Teaching Assistant for children with social, emotional and mental health needs. He believes everyone deserves the chance to succeed and is keen to play a key role in assisting our Interns in achieving their full potential. Jon has over 10 years experience working with young adults with additional needs running his own Skills and Activities Hub for young people in Enfield and is extremely passionate about breaking down barriers with his 'no limits' attitude.
Jon ethos is 'why be a star, when you can be a constellation' and aims to imbed this way of thinking into the minds of our interns.